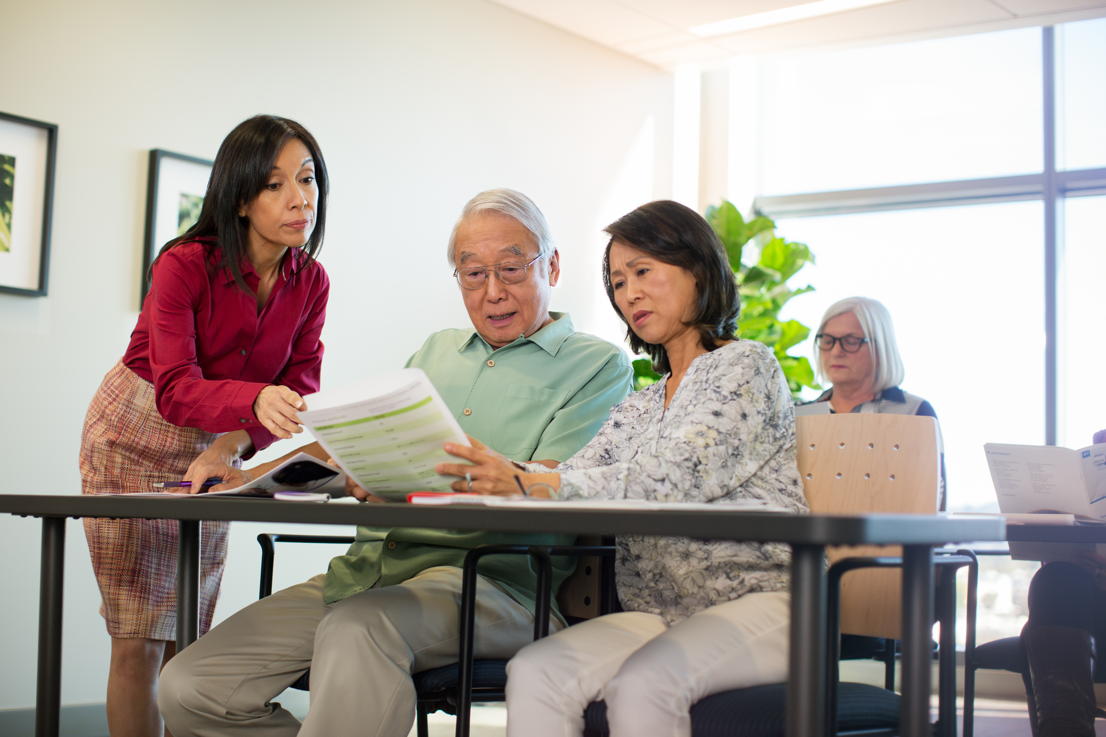 One in every ten (36 million) Americans has experienced hearing loss. Hosted by Kaiser Permanente Hawaii, the goal of these free informational group sessions is to educate, enhance and improve the quality of life for patients and their families. Join a licensed audiologist to learn about the signs of hearing loss, technology updates, treatment options, and how to maintain healthy hearing.
Due to limited space, reservations must be booked in advance by calling (866) 400-1760
. Please confirm time and location when calling to reserve your seat.
| | | |
| --- | --- | --- |
| Hawaii Kai Clinic | Wed, January 15, 2020 | |
| Kailua Clinic | Wed, February 12, 2020 | |
| Wailuku Medical Office | Thu, February 13, 2020 | |
| Waipio Medical Center | Thu, March 12, 2020 | |
| Honolulu Medical Office | Thu, April 9, 2020 | |
| Koolau Medical Office | Wed, May 6, 2020 | |
| Wailuku Medical Office | Wed, July 15, 2020 | |
| Hawaii Kai Clinic | Thu, July 16, 2020 | |
| Waipio Medical Center | Thu, August 13, 2020 | |
| Honolulu Medical Office | Wed, September 16, 2020 | |
| Koolau Medical Office | Wed, November 4, 2020 | |