ART MEETS MEDICINE IN HAWAII
Kaiser Permanente is committed to helping protect the health and safety of our members, providers, and staff.
With a commitment to social distancing, limited services by appointment only will be offered as of May 18, 2020. Skin Care products sales will be phone orders only with drive-by pick-up at Mapunapuna Medical Office.
Call 1-866-400-1760 for appointments and Skin Care product orders.
---
Masterfully blending art and medicine to bring out your inner beauty. We warmly welcome Kaiser Permanente members and non-members alike to experience a transformation by our team of healthcare professionals.
Our procedures
We invite you to experience beautiful outcomes without compromising safety.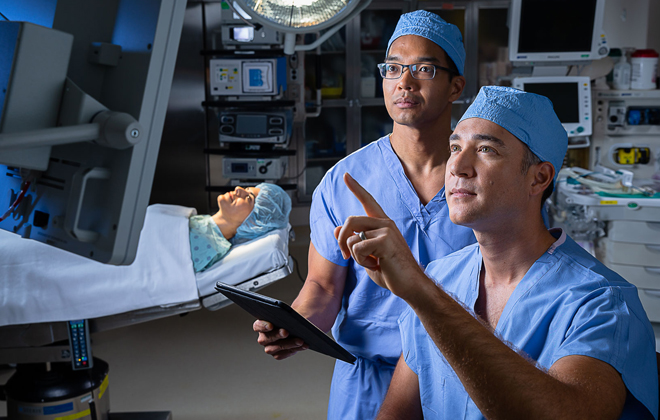 Our providers
Our full-service healthcare team is committed to create positive change for you.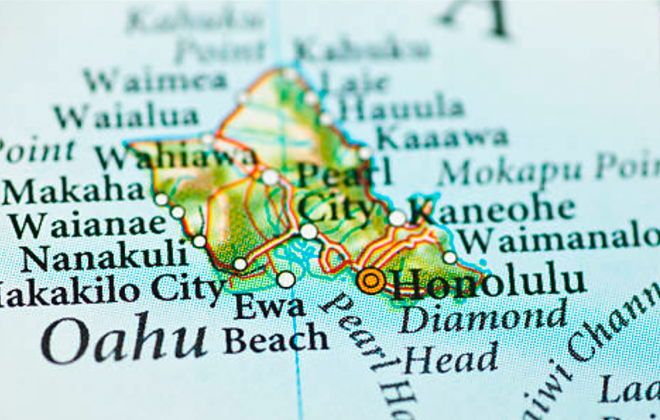 Locations
Our team is ready to answer your questions so that you can make informed decisions and know what to expect.

Mommy Makeover
Mommy makeovers that get you back into shape.

Patient testimonials
"The symmetry and realistic proportions are fantastic. Thank you for helping me rebuild my life. Thank you for patiently waiting with me and calming my anxieties day of surgery."

- Deborah (breast implant exchange)




"Simple – well explained. Medical staff (doctor and nurses) and surgery recovery were all top level, pleasant, and efficient."

- Margaret (neck lift)




"I had excess skin from extreme weight loss. I have had amazing results. I did a tummy tuck/body lift, breast reduction, also Botox and fillers in face. It is the best thing I have ever done. I love all of it. It gave me confidence and I feel sexy again. He was so thorough and professional. He is very, very good at what he does. He is a great artist and he really cares. Very kind and attentive. Don't expect the surgery to be the end of it. Since my surgery I have become a Zumba instructor and fitness/nutrition advocate! This surgery changed my life. I would also suggest that you maintain your weight for an extended period of time and also seek counseling regarding your weight loss."

- K. Joy Pohl (tummy tuck, body lift, breast reduction, Botox, and fillers)




"It was a very rewarding experience with amazing results."

- Kim (fillers)




"Be prepared for your consult – make a list of procedures and questions and concerns. Research online, talk to others who've had the procedures. Know you've make a great decision – Dr. Faringer and his staff and everyone in pre-op, surgery, recovery and post op are excellent. Be realistic about the recovery and results. Before my doctor told me about The Aesthetic Center, I went to see two plastic surgeons. Their quotes were more than double what I paid at Kaiser."

- Margaret Chasteen (lifts, liposuction and facial fat injections)




"You are in good hands with Mrs. Goo. She listens to your ideas as well as expresses hers. She considers your age, colors and face shape., things you may not have thought about. You should consider this procedure if your eyebrows are getting sparse and can't get both eyebrows to look the same."

- Corinne (eyebrow tattoo)




"Mahalo, mahalo, mahalo. Words cannot express how grateful I am to you. Your excellent skill as a surgeon has enhanced my appearance so much that no one suspects I'm 70 years old. I am pleased and very fortunate to have chosen you as my surgeon."

- Anonymous (facelift/neck lift)




"Dorothy does amazing work. She always listens to my concerns and expectations and exceeds my vision. I deeply trust her opinion and work. I know I'm working with a top-notch expert. My concerns were addressed, my expectations were met. I was not rushed, not pressured to do anything I didn't expect."

- Anonymous (fillers and Dysport/Botox)




"If you would like to look as young as you feel and the sagging skin and wrinkles on your face and neck make you unhappy when you look in a mirror, then by all means, Dr. Faringer can fix this problem. Dr. Faringer is a person with proven ability in his profession. He demonstrates quality, competence and integrity for his patients."

- Michele Wauson (facelift)




"The provider was honest, compassionate and professional. My experience was comfortable, relaxed, no pain."

- Eileen (arm lift)