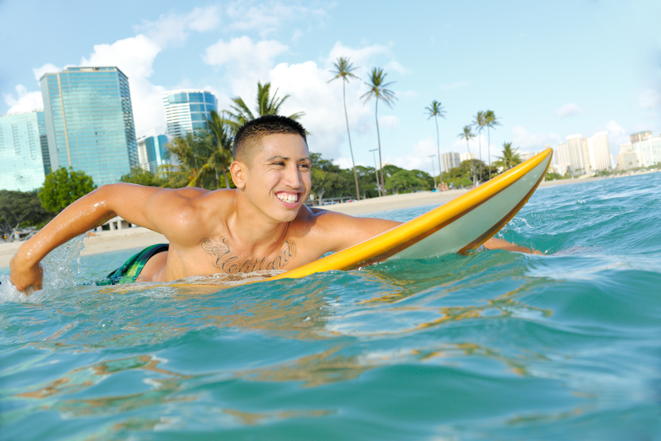 Our Optometrists are specialists in refractive procedures who can work with you to determine if you're suited for this procedure. If you are interested in learning how to see more clearly without glasses or contact lenses, please make an appointment for an individual consultation with our optometrist. During your consultation, they check your vision prescription, describe the procedure to you, and answer any questions you may have.
Once the decision to have refractive surgery is made, you will be scheduled for an in-depth pre-operative examination with your surgeon, where your eyes will be mapped, measured, and thoroughly examined so that your surgeon can provide you with your best correctable vision. The comprehensive pre-operative examination, the refractive surgery procedure, and all post-operative visits for one year are included in your fee.
The Vision Correction Center team includes highly trained Board Certified ophthalmic surgeons who are also refractive surgery specialists. They perform advanced laser vision correction surgery, including bladeless Intralase® LASIK, to correct nearsightedness, farsightedness, and astigmatism. Laser vision correction surgery is performed at Kaiser Permanente affiliated facility.
LASIK
Kaiser Permanente has been providing LASIK (laser in situ keratomileusis) eye surgery to both members and non-members since April 1998 (when LASIK was first performed in Hawaii). LASIK surgery corrects vision by reshaping the cornea (the outer surface of the eye) so that light rays focus more precisely on the retina. It is a quick, almost painless procedure which takes only minutes per eye. In LASIK, a thin corneal flap is made above the cornea, the flap is folded back while the underlying cornea is reshaped, the flap is replaced, and adheres to the underlying tissue. Many people can see clearly and resume their normal activities by the following day.
Are you a Candidate for LASIK?
Over age 18 and have healthy corneas
Stable vision prescription for the last 12 months
Not pregnant or nursing
No medical conditions which delay healing, such as active lupus or active rheumatoid arthritis
Advanced Surface Ablation procedures – LASEK and PRK
Laser sub-epithelial keratomileusis (LASEK) and Photorefractive Keratectomy (PRK) are laser vision correction procedures performed without a corneal flap. In both procedures, the thin surface cell layer of the cornea is loosened and moved aside while the laser is applied to the deeper layers of the cornea. For approximately one week after the surgery, while the surface cell layer regenerates, a protective contact lens is worn to promote healing and comfort. Although the healing process and stabilization of vision may take longer than with LASIK patients, this procedure may be appropriate for patents with thin corneas or those who prefer to avoid having a corneal flap.
PREMIUM CATARACT LENSES
The cataract is a lens inside the eye which can become cloudy. In cataract surgery, the cloudy lens is removed and replaced with an artificial lens implant.
Performed as a part of traditional cataract surgery, advanced intraocular lens technology with multifocal, accommodative, or astigmatism correcting optics can offer cataract patients an improved range of vision which can decrease their dependence on distance and, or reading glasses. Premium lenses are an elective option and are not fully covered by health insurance or Medicare. If you are a cataract patient and are interested in this procedure, discuss this option with your ophthalmologist.